Location (directions below)
Route d'Uzes,
Lieu dit Haut Toupian
30630 Goudargues
France

Phone: +33 9 63 29 10 79
If you have any questions, please send us a message:
About us
Imagine people wanting to share their piece of paradise… Polly and Hans look forward to welcoming you very soon.
Polly Crichton CEO and Cook
Polly is your hostess. She will happily welcome you and take care of all your needs. With her fantastic cooking skills, she will provide you with breakfast (in the tents), table d'hôtes and private dinners.
Hans Poot ICT and storyteller
Hans will be your part-time co-host. He travels to The Netherlands now and then to fix Apple computers. He has a few in his 'museum' too…
Directions
If you type ImagineFrance in Google Maps, it will bring you right to our place.

You can also follow your preferred navigation tool to get to Goudargues. Usually, if you come from the A7 (Route du Soleil) you will reach Goudargues from the direction of Bagnols-Sur-Cèze via the D980.
At the D980 turn left to D23 (Vallée de la de Ceze)
Cross the bridge over the Ceze
Drive past the canal in the centre of town
At Bar des Sources, next to the market square, keep going straight, still following the D23 (Route d'Uzes). From here it is about 4 km to ImagineFrance.
When you get to La Bastide, you are still on the right track
You are almost there! ImagineFrance is on the other side of the hill on the right.
When you see a brick building on the left, there is a sign 'Haut Toupian' at the right.
Turn right to the small road.
After a climb of about 900 m you will see a white car plate sign that reads 'Polly-Hans'. Turn left to the small dirt road.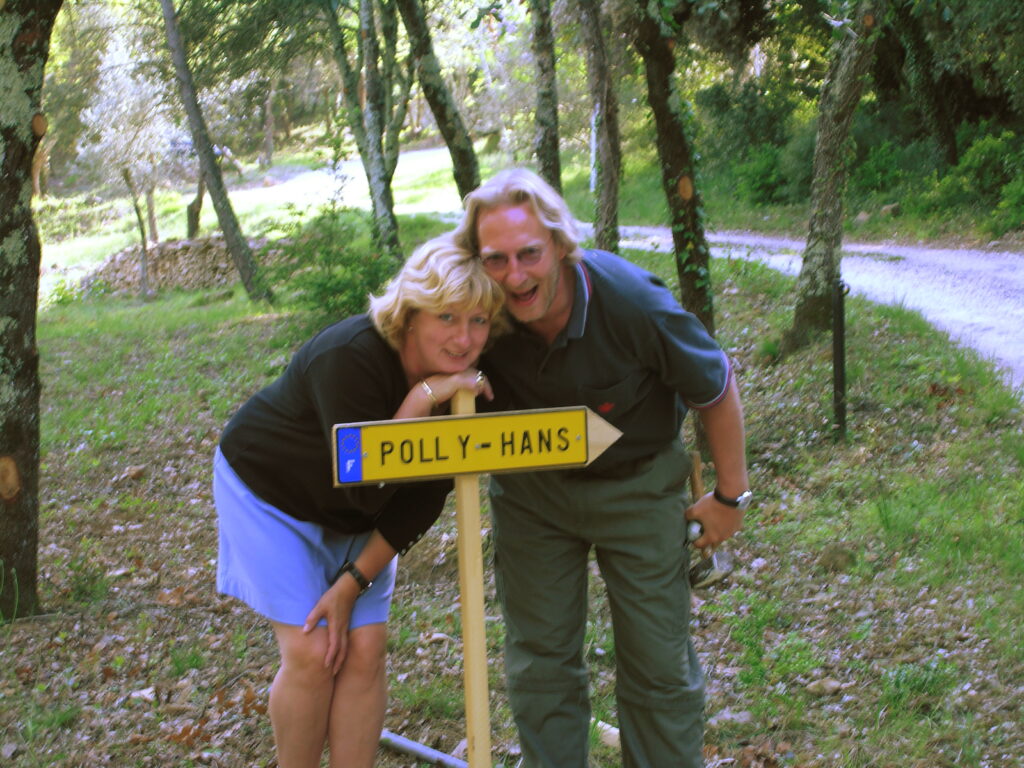 After 100 m there is another (yellow) sign that reads 'Polly-Hans'.

If Polly and Hans are not present at the sign, you can take the right road and drive about 100 m to the house. Destination reached!